Gardening for me is a combination of art and a responsibility to be concerned with our environment. Planting is also a good training for survival. With the pandemic that is happening around us, we are forced to stay at home, be at home to be safe. Gardening was one of our past time during this time.
Most of my plants in the house are potted and hanged. So this time, I just wanted to have a pocket garden, so I decided to hire Manong Raul to do the labor.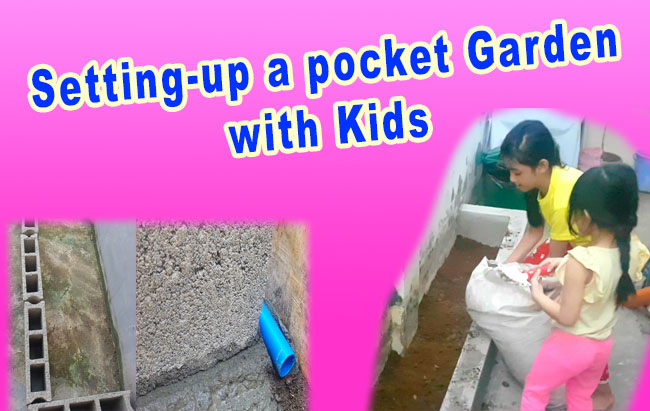 The problem is that my lawn is cemented, so we have two (2) options:
Break the cement to reach the soil for absorption.
Just create the box and put a hole and a drainage.
So I choose the second option.
Here's the materials:
1.) Hollow blocks
2.) Cement
3.) PVC (1/2 size)
See our video below with a special participation of Manong Raul and the kids…
Camera shy po si Manong kaya kamay lang niya makita sa video 🙂
Full Video:
If you like our video above, please like, share and subscribe!
Daghang Salamat!!!
Part 1 Video: Do it yourself Pocket Garden:
Part 2 Video with the Kids:
You might also like:
>> How to propagate Snake Plant