Hello Dabawenyo's Business Owner, let's us help you promote your business online for FREE.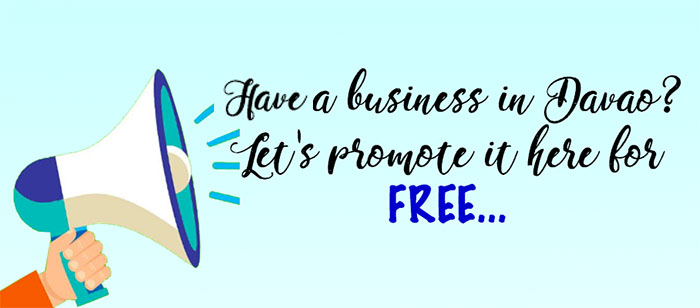 Just send us the item/products that you wanted to be promoted and we will post reviews about your products.
This will be posted in this blog and social media platforms that we have.
Sounds interesting?
Please email us to: support@davaoblog.com or davaoblogonline@gmail.com to coordinated with you.
You may email the initial following details:
1.) Name of your company
2.) Products
3.) Your business location and number so that potential customers can reach you.
Additional information maybe ask when necessary.
We will review your message and will get back to you as soon as we can.