If you monetized your blog with Google Adsense, you might be seeing their announcement about this: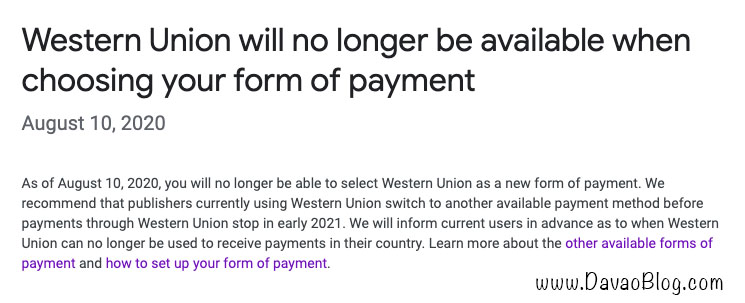 "As of August 10, 2020, you will no longer be able to select Western Union as a new form of payment. We recommend that publishers currently using Western Union switch to another available payment method before payments through Union stop in early2021. We will inform current users in advance as to when Western Union can no longer be used to receive payment in their country. "
I usually pick-up my monetization income in Western Union as I find it easy way to collect since there are lots of branches nearby.
With this announcement, I add other payment method. Here's the following steps:
1.) Log in to Google Adsense Account
2.) Click PAYMENTS, For first time set-up click Add Payment Method. For users with previous Western Union Set-up, click MANAGE PAYMENT METHODS.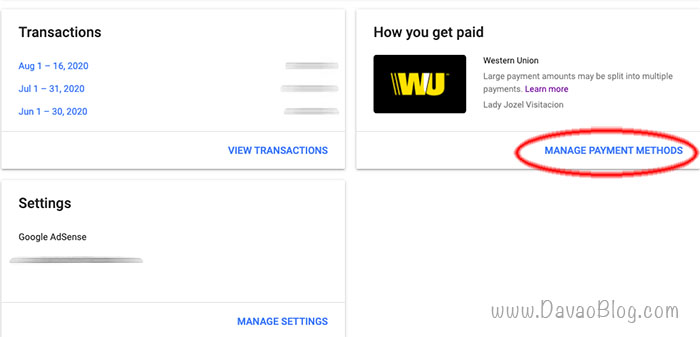 3.) Enter Bank Account Information. Click SAVE.
#GoogleAdsensePayment