Upon logging in to my YouTube account, I received a notification saying that:
New copyright matches found: Review videos that may be using your content.

I click the notification message and click on the checkbox that I think violates the copyright issues.
You can actually choose REQUEST FOR REMOVAL or CONTACT CHANNEL.
In my case, I choose REQUEST REMOVAL.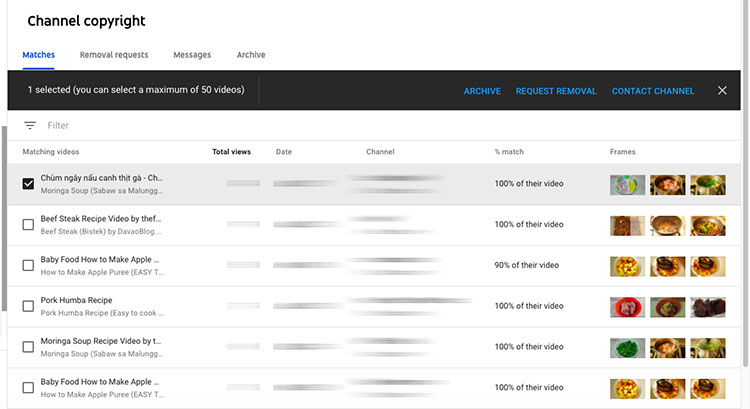 I write this blog so that future YouTubers would be aware that YouTube can detect possible Copyright matches. So be aware and be careful in re-uploading the works of other video creator.
#YouTubeCopyright