Pag-IBIG or Home Development Mutual Fund (HDMF) housing loan is one of the option in order to acquire property. You must attend seminar at the Pag-ibig office at Pryce Tower, JP Laurel Ave., Bajada Davao City In order to apply pag-Ibig housing loan. Seminar is conducted every Saturday at 9:00 am.
Pag-IBIG housing loan may be used to finance any of the following:
Purchase of fully developed lot or adjoining lots up to 1,000 sqm.
Construction of a residential unit.
Lot purchase and House Construction
Purchase of Residential unit, townhouse, or condominium or adjoining units.
Home Improvement (HI)
Refinancing of existing mortgage loan (RF)
Combination of Loan Purposes (Ex. Purchase of Residential Unit + Home Improvement or Refinancing of Existing Mortgage Loan + Home Improvement or Refinancing of Existing Mortgage Loan (lot) + Construction of a Residential Unit.
Pag-IBIG member shall satisfy the following requirements to be an eligible borrowers:
Member for at least 2 years & has remitted 24 monthly contributions. Lump sum payment is allowed to cover monthly contribution and will be considered as a single contribution for the current month.
Member must not be more that 65 yrs old at loan application, must be insurable & not more than 70 yrs old at the date of maturity.
Member has no outstanding Pag-IBIG housing loan either as principal or co-borrower.
Must have the legal capacity to acquire and encumber real property.
He/She has passed satisfactory background/credit and employment/business checks.
Member has no outstanding Pag-IBIG multi-purpose loan in arrears at the time of application.
Had no Pag-IBIG housing loan that was foreclosed, cancelled, bought back or subjected to dacion en pago.
How much loan can you avail in Pag-IBIG loan?
You can avail a housing loan for up to 6 million pesos with 7.985% interest rate for 3 yrs, 8.985% interest rate for 5 yrs. , 10% interest rate for 10 yrs., 10.75% for 15 yrs. and 12.25% for 30 yrs.
Loan Entitlement is base on the Pag-IBIG member's capacity to pay. The loan term is maximum of 30 years only and or shall not exceed the difference between the principal borrower's present age at Loan Application and his 70th Birthday.
Note: Information above might change without prior notice so always check the correct information to the Pag-IBIG Office at Pryce Tower, JP Laurel Ave., Bajada Davao City, Tel No. 224-1793, 225-8217, Housing Loan Division.
==> To view available properties in Davao City, please click: www.GetHome.ph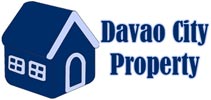 ==> Click here to view some of the Davao City Property listing that accepts Pag-ibig financing