WordPress is one of the most TOP Rated OpenSource CMS (Content Management System) that offers significant amount of features available for you to used.
This is how you install WordPress in your blog platform:

Pre-requisites Before Installing WordPress:
1.) You must have a Domain Name Registered. (Ex. –> davaoblog.com)
2.) You must have a Web Space, and it will be linked to the domain name that you purchased.

If you haven't setup yet your domain and website you can go to –>
https://davaoblog.com/start-a-blog-website/
There are 2 ways to install WordPress.
1.) Via CPanel QuickInstall
2.) Manually Uploading WordPress Files.
---
VIA CPANEL QUICKInstall
1st : Login to your CPanel.
ex. yourdomain.com/cpanel
2nd: Scroll Down and Look for QUICKInstall Link
3rd: On the QuickInstall, Click OneClickInstall, and Click WordPress.
4th: Key-In the Information related to the blog you want to do.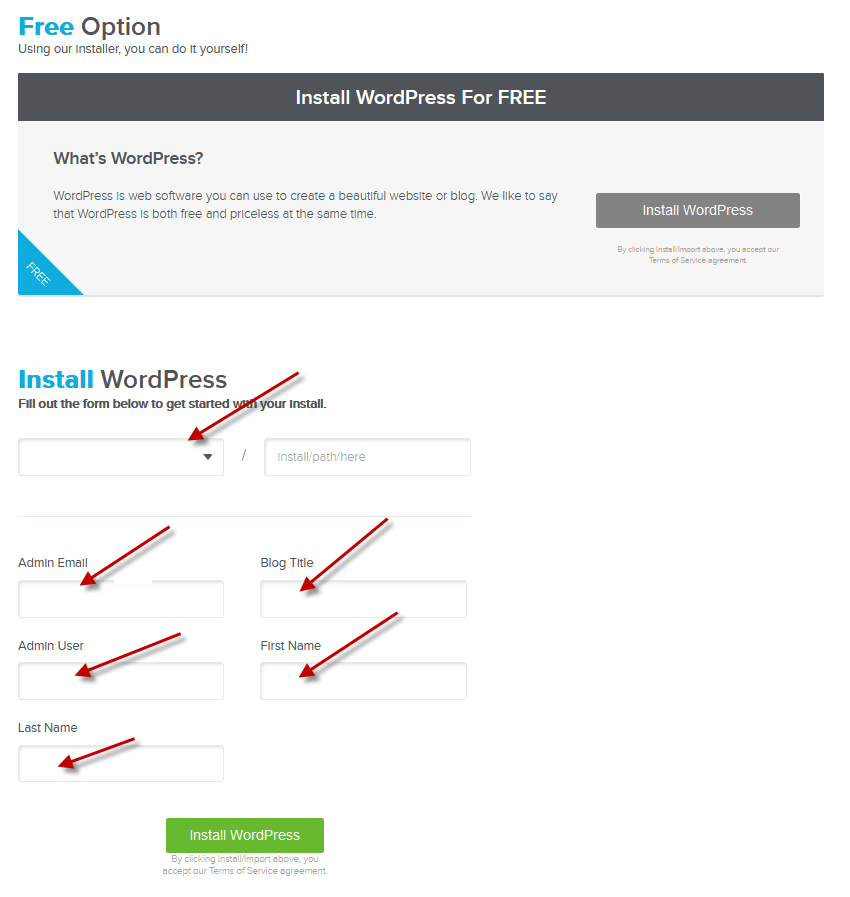 5th: After your Information related to the blog is set, Click Install WordPress. After the WordPress is installed you can view your WordPress Account/Login Details.


Your GOOD TO GO, can you start Customizing your WordPress and you can start Adding Pages / Post on your WordPress Powered Website
---
Manually Uploading WordPress Files.

1st : Connect to your Website VIA FTP/SFTP.
2nd: Browse to your Remote Root Folder in where your WordPress Files will be uploaded.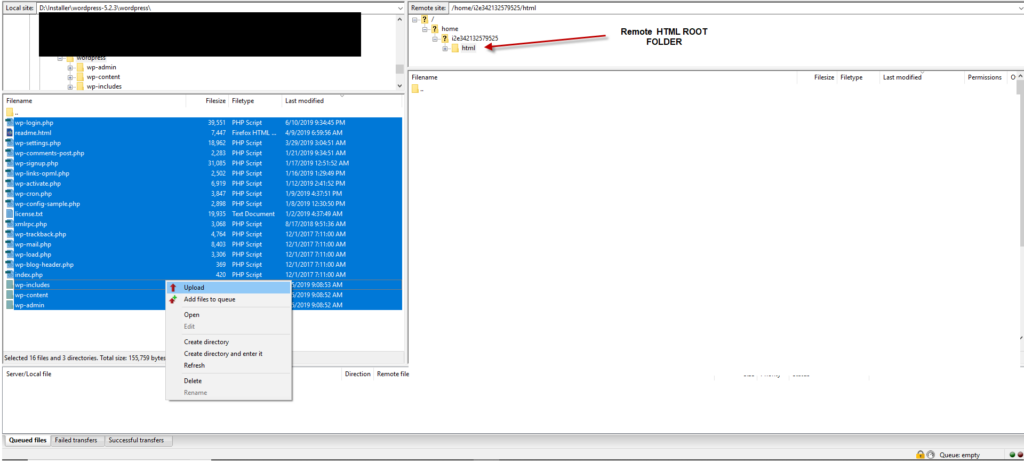 3rd: Click Upload to proceed uploading your WordPress File to you Website Server.
4th: Go you Domain URL (ex. DavaoBlog.com) for the Pre-Setting of your WordPress
#HowToInstallWorpress