Healthy Snacks – Banana Shake with Cereal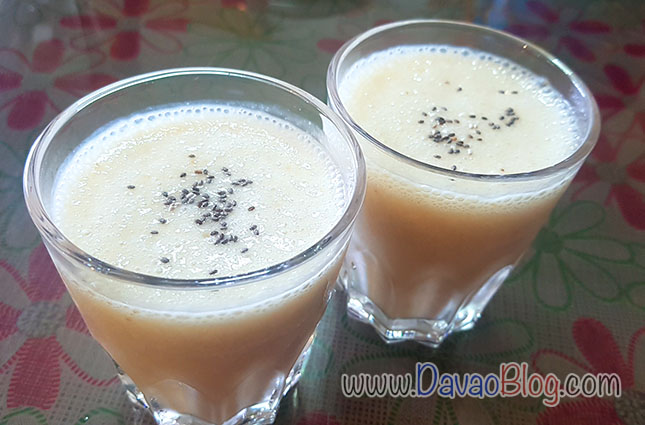 Banana is a great source of vitamins and minerals. It is rich in potassium, calcium and iron.
Cereals is also a good source of vitamins and mineral. It is rich in fiber, carbohydrates and protein.
Chia seeds is rich in Omega-3 Fatty Acids, a good source of fiber and contains protein for muscle growth.
Banana, cereal and chia seeds is a perfect healthy snacks combination best serve for kids and adults.
Ingredients:
4 pcs. medium size banana
1 cup cereal
2 cups ice cubes
1 cup water
2-3 tablespoon condensed milk or according to your taste preference
Chia Seeds
Procedures on how to make Banana Shake with Cereal:
1.) Mix & Blend all the ingredients.
2.) Place in a clean glass and add chia seeds.
For more details, please see the video below:
You might also like: